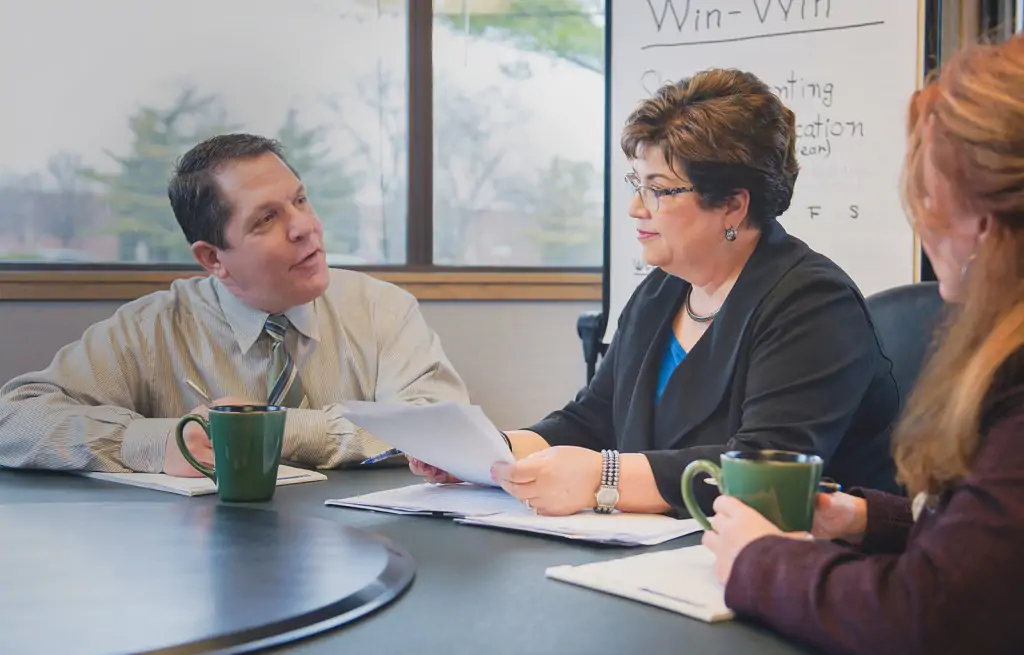 Shared Parenting
One of the most important and emotional aspects in a divorce when there are children involved, is trying to keep the children's lives as normal as possible, while creating a parenting time schedule that works for the entire family. Determining what amount of parenting time will be allocated to the mother and father is a critical part of this process.
At the Law Office of Nancy L. Sponseller, we believe in helping parents agree upon a time sharing arrangement, through amicable negotiation, that can encompass every situation and detail involving the children. These parenting time agreements are crucial. More importantly, a formalized agreement, reached after exploring all available options, working through the collaborative process and working with a parenting or child expert, can help alleviate disputes, stress and costs that may arise later because of ambiguity or a failure to find "win-win" solutions for the entire family.
If you need help negotiating your shared parenting time agreement, we encourage you to call or contact us to see how we can be of service to you. We can help you draft and formalize an agreement you may have commenced to work out, as part of dissolution or uncontested divorce proceedings, and we can represent you in negotiating these issues so that you are able, even in a complex matter, to reach resolution.
Parenting Time Allocation Issues That Need to Be Considered
Our highly respected and experienced family law attorney, Nancy L. Sponseller understands that one shared parenting time model does not fit all families. We believe in tailoring your shared parenting plan, including the parenting time allocation, for different people based on their families' needs. These parenting time plans can help families understand the responsibilities of each parent, including:
Who has physical custody of the children when they are not in school
Who is in charge of picking up and dropping off children at school on certain days
Arrangements that focus on the nine months children are in school and then how summers will be allocated
Which parent will have the children for certain holidays, vacations and days of special meaning, such as parent birthdays, children birthdays, mother's day, etc.
Mapping out who will be responsible for taking children to after-school and extra-curricular activities when days are split between parents
It is important to have a parenting plan where every day is addressed, and each parent understands his/her own parenting obligations. While parents later can choose to make changes in the time allocations that are in the shared parenting plan, the plan creates a default position for time allocation and gives stability to the parents and children through the consistent schedules which all shared parenting plans must have. Typically, there is a "regular" parenting time schedule during the school year, and the summer months may or may not follow the regular parenting time schedule.
Various Approaches to Shared Parenting Time Allocation
The regular parenting time schedule that is included in a plan of shared parenting is tailored to the family's specific circumstances, and there is no one parenting time allocation schedule that is "right" for everyone. Collaborative family law is uniquely suited to this tailoring. Often a parenting expert that is utilized in the collaborative process is able to work out a time arrangement that is a "one of a kind" or "outside the box" time plan that is tailored for and works for the family and the family's circumstances.
There are MANY very different approaches for specific parenting time allocation. There can be a 50-50 time allocation, but it is NOT necessary to have a 50-50 time allocation schedule in order to have "shared parenting." It is often misunderstood by parents who are commencing the divorcing process, that they must have 50-50 time sharing or there is or can be no shared parenting plan. This is not true.
To see the new four options that are included in the Local Domestic Court Rule 27.1/Local Juvenile Court Rule 22.1, effective September 2, 2014, Common Pleas Court, Franklin County, Ohio, Domestic and Juvenile Divisions, please click on the link below:
The allocation of parenting time may also help shape child custody, and child support agreements that are included in the shared parenting plan, but child custody and support are distinct issues that need to be addressed.
Our office also emphasizes that parents should approach drafting these agreements with the idea of being flexible. As circumstances change and special situations arise, it is important for each parent to acknowledge that these events are a part of life and need to be accommodated appropriately. By working together as time progresses, this can and will not only avoid court costs, but it will help maintain a calm and cooperative atmosphere for the children.
No matter what parenting time allocation schedule you choose to adopt, we will help ensure it is in the best interest of your needs and that of your children's. To begin the process of formalizing the details surrounding a shared parenting time allocation agreement, please call or contact our office to speak with our knowledgeable staff to see how we can help you.
The Law Office of Nancy L. Sponseller
5890 Sawmill Road, Suite 110
Dublin, OH 43017