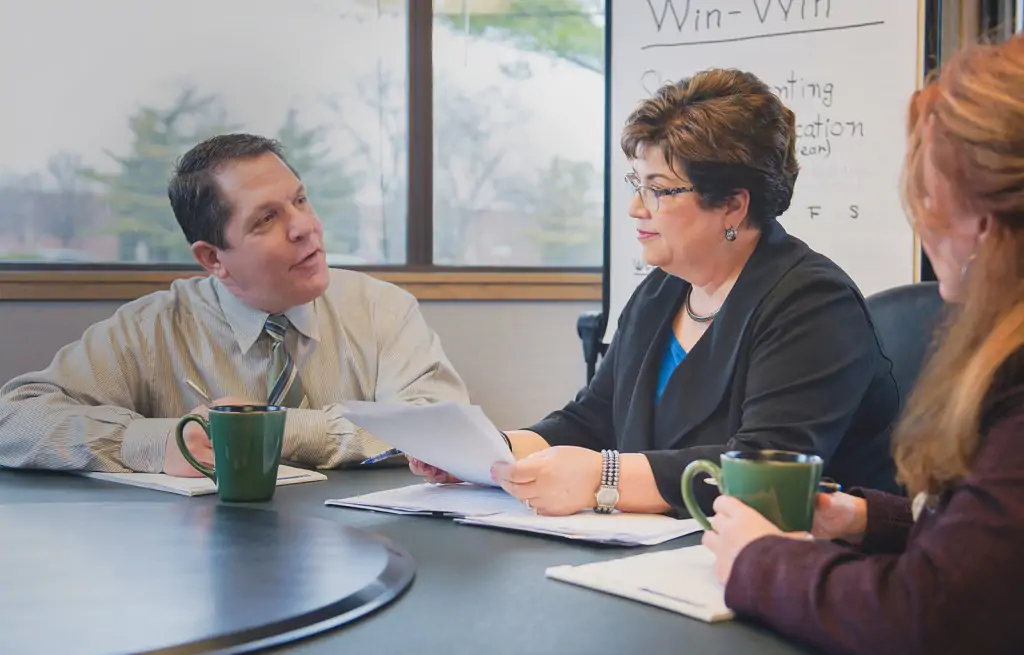 Custody
Today there is widespread recognition that, for most families, the continued, active involvement of both parents in children's lives has tremendous value.
At the Law Office of Nancy L. Sponseller, we have been helping people in the Columbus, Ohio, area resolve critical child custody, shared parenting and child support issues since 1984, and in the collaborative process since 1999. Your children's needs and interests will be a top priority when you call or contact us about your dissolution or divorce. Your initial conversation with dedicated legal assistant Susie Simmons will help you decide whether our form of constructive, collaborative legal representation is right for you and if you want to schedule an in-office consultation or a free 30 minute consultation about the collaborative process only.
Shared Parenting and Development of Parenting Plans
Shared parenting is the starting place for resolving child-related issues in most divorces or dissolutions today — although sole child custody can still be an agreed-upon or a court-ordered outcome.
The concept of shared parenting most often involves joint decision-making on major life issues for children, along with substantial time with both the mother and father. In fact, the term "visitation rights" is absent from current statutes.
Shared parenting plans most often address issues relating to: the amount of time the child/children will spend with each parent, medical and dental care, school placement, child support obligations, child related expenses, religious upbringing, extracurricular activities, tax dependency exemptions, work related child care providers and costs, etc. Shared parenting plans that are tailored in the collaborative process can include other issues that a court would not order in a contested divorce, e.g., college education and the parents' savings for future college costs.
We help families develop and negotiate comprehensive, written parenting plans that meet the needs of the children and parents. One of our strengths is tailoring these plans for sharing parental responsibilities to the unique, real-world needs of the people involved. Attorney Nancy L. Sponseller is a Board Certified Specialist in Family Relations Law by the Ohio State Bar Association. She is well equipped to draft a plan that is right for you, and can advocate for you interests in negotiations, in a positive collaborative law setting. One of the benefits of working out the terms of a shared parenting plan in the collaborative process is that a child/parenting expert may be able to assist the parents, working with the parents directly, even with parents who are initially appear to be "high conflict" parents, to reach an agreement on all shared parenting terms that will be incorporated into a written shared parenting plan which, in turn, then will be incorporated into a Court Order that is an Agreed Decree of Shared Parenting.
Unmarried Parents
Parents who are unmarried also face the same legal custody, shared parenting, parenting time allocation, child support and other parenting issues, just as do parents who are married, with the exception that paternity must be established and is not presumed. These legal issues are resolved in the Juvenile Court where similar law and procedure apply. Whether you are the mother or father, parenting issues should not be resolved between the unmarried parents merely on an informal basis that is not legally binding.
Working for the Solution that is Right for Your Children
In the effort to serve the best interests of children, our courts put the burden of proof for sole custody on the parent who opposes a more equal arrangement or shared parenting. We have capably represented clients who needed to prove or disprove the presence of major factors — such as a pattern of child abuse or parental alienation — that may justify sole custody.
As with other major issues in a divorce or dissolution, we emphasize a rational, collaborative approach to resolving child custody wherever possible. We have found that recognizing that both parents will remain parents and should be fully involved as parents, even after restructuring the family, can go a long way in overcoming conflict.
If you would like to work with a proven lawyer who will help you make sound decisions and achieve your goals in the collaborative process, call or contact us today for a free 30 minute consultation on the collaborative divorce process.
The Law Office of Nancy L. Sponseller
5890 Sawmill Road, Suite 110
Dublin, OH 43017